Select a Blind
Dutch Blinds
What are Dutch blinds?
Dutch blinds are designed to offer sun protection to a room rather than offer a large area of shade like awnings do. The most common shape is the quarter circle as shown in the photos below, but other shaped canopies are also available. They are constructed from a made to measure aluminium frame and then covered by hand by one of our skilled blind makers. The Dutch blind can be permanently fixed in the open position, but is most commonly retracted using a pull cord system. Electric operation is also available at extra cost. An optional protective aluminium hood can be installed to provide protection to the blind from the elements when it is in the closed position. These blinds are used both domestically and commercially and are popular in town High Streets where window displays require sun protection with the minimum amount of intrusion into the street. We employ the skills of a signwriter to hand paint company names, telephone numbers and logos onto our blinds where the customer requires it. A wide range of fabric colours are available to choose from, ranging from striped, multi coloured patterns to plain, solid colours.
We also offer a re-covering service for existing Dutch Blinds, but this is subject to the condition of your current frame.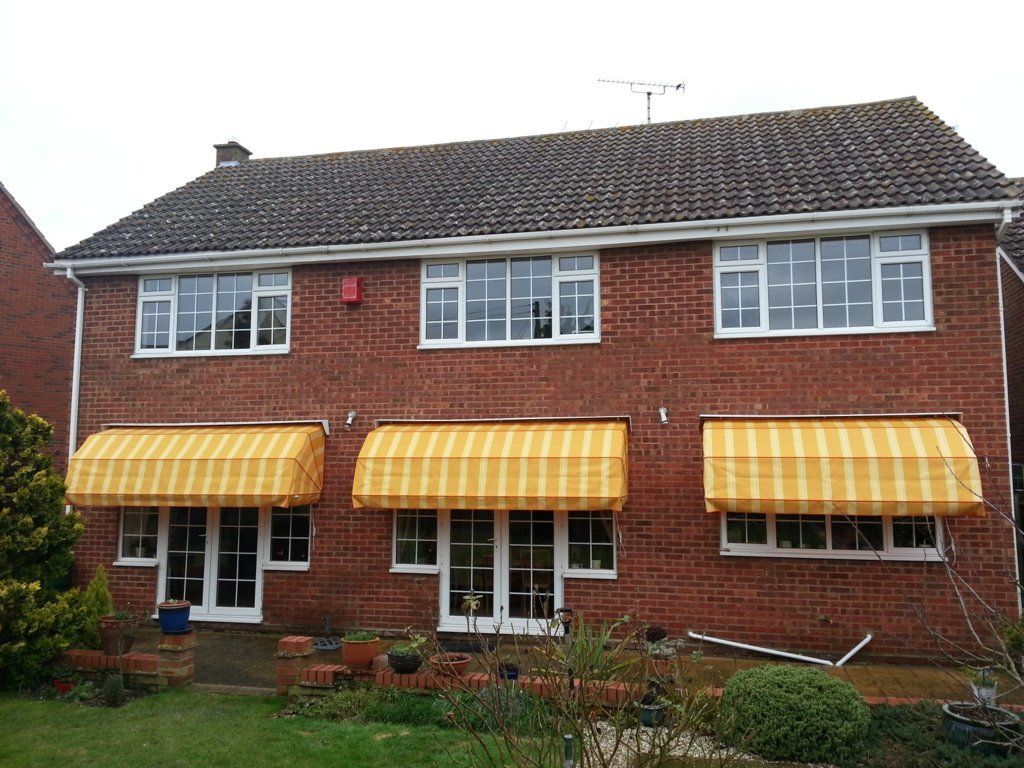 NEW! Installed January 2013, in Hatfield Peveral Essex. Three Dutch blind re-covers.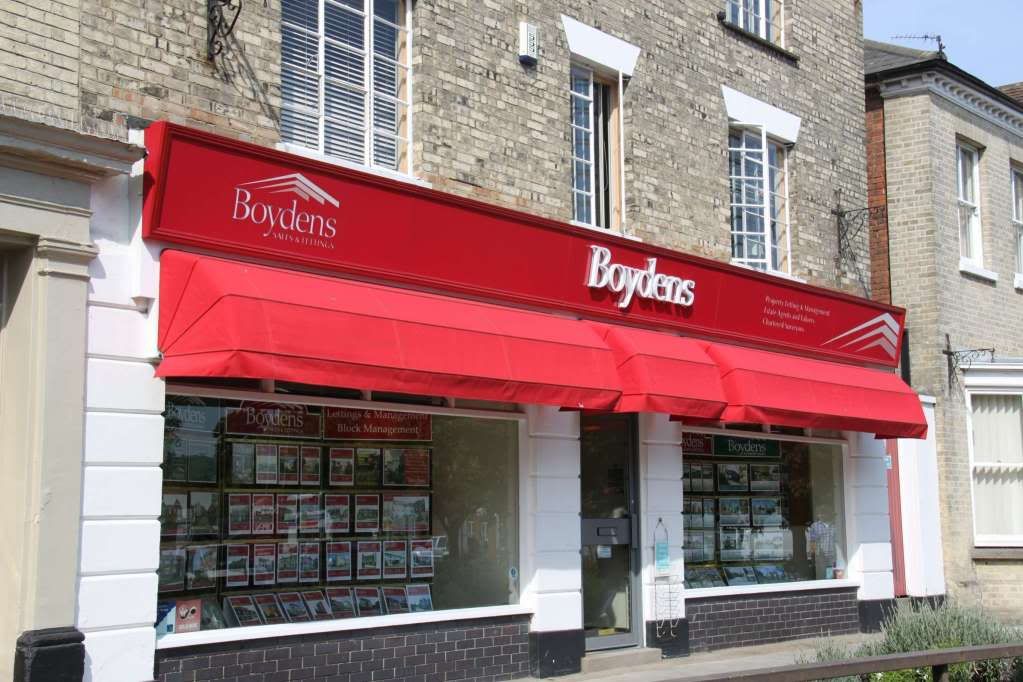 Installed by Othello Blinds in Crouch Street, Colchester.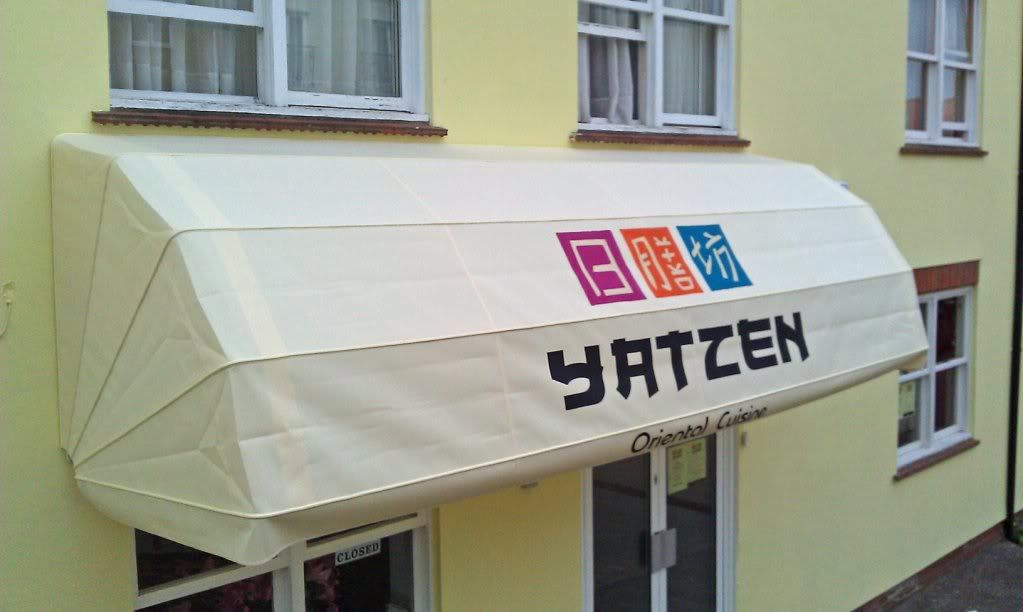 Installed in South Woodham Ferrers, Essex, by Othello Blinds in April 2011. 4.6 Metre long Dutch blind with hand painted signwriting.
For further information on Dutch Blind canopies and what other shapes are available, please click here to visit our Dutch Blind web pages in conjunction with the manufacturers of the Dutch Blind brand we install.
---
Quality Products, Affordable Prices
Copyright © Othello Blinds 2011
Email Othello Blinds
Fill in the form below to contact Othello Blinds.