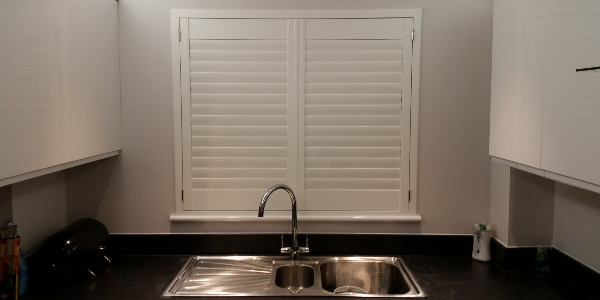 "Antigua" MDF Shutters
Our entry level shutters are manufactured from polypropylene coated MDF. Due to the weight of MDF, a maximum number of 2 panels may be hinged together. The maximum size of individual panels across all ranges is determined by choice of louvre width.
Available in 5 different louvre widths: 47mm, 63mm, 76mm, 89mm and 114mm and a basic range of 5 white and off-white paint finishes.