Roller Blinds in Chelmsford – Othello Blinds
Looking for traditional roller blinds in Chelmsford? These Blinds often have the stigma of being 'traditional' as these are commonly associated with the home and are amongst the popular range that we carry. However, we have a range of styles, colours and designs to suit you that extend their reputation far beyond being traditional. So if you're in the market for more traditional roller blinds for your home in Chelmsford, then read on to see the variety we can offer.
As well as design, our roller blinds are designed to be practical. This is why we can tailor your blinds further by offering a motorized operation function as well as the standard chain operation. We believe that blinds should not only be durable, but look good too. This is why we have an extensive range on offer – but we also have a custom option where you can have your very own artwork or photo embedded into your blind!
The Benefits of Roller Blinds For Your Home
There are many reasons as to why people will choose these particular style of blind, and we have highlighted a few of these below –
Aesthetically Pleasing – Wide range of colours, patterns and fabrics are available
Flexible – Roller blinds are built to be highly flexible, because of their versatility in fabric choice. They more than do their job in keeping unwanted sunlight and glare out.
Easy to Operate – These come with an optional motorised operation to make it easier for you to open & close
Durability – Our designs not only do a great job of keeping glare out, but they are also more durable because of the way they are put together. We implement more stern and touch frames and operating systems, making sure that your blind stays firmly intact.
View Our Range Below & Contact Us Today!
As stated, we have a wide range of roller blinds available to you for your home in Chelmsford, but if you are not quite sure what you want, then have a look at our range below to give you an indication. And contact us today to get a free quote.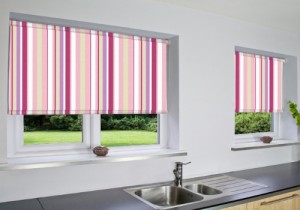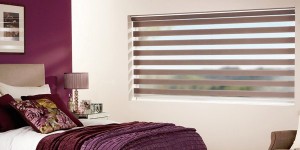 Standardised Roller Blinds                                                              Duo Roller Blinds
Chain or Spring Operated                                                                                Based on a Roller Principle – with Dual Layers
Available in light or heavy duty systems                                                            Complete Flexible Functionality
Wide choice of fabrics                                                                                     Further Daylight & Privacy Control
Slow rise option also available                                                                         Complete alignment of stripes