Shutters in Chelmsford
If you are looking for Shutters in Chelmsford, then look no further than Othello Blinds. We have been supplying the best quality shutters for over 30 years and our experience is what sets us apart. We are a family run business and are completely dedicated to providing the best service available. All of our products are of complete bespoke manufacture, meaning that you will get the most unique product available to you. If you're not quite sure of the look or feel you'd like to go for, then do not fear, as besides from being fitters and installers, we will also consult with you to capture exactly what you are looking for – so you can be sure that what you get is exactly what you want! So if you're looking for shutters in Chelmsford, then we have many options available for you.
Plantation Shutters Installation Throughout Chelmsford & Essex
Plantation shutters offer many benefits as compared to more traditional blinds. Shutters offer more flexibility with how you can control the light, as there are more of a custom feel with how you can control each individual panel. Shutters are completely flexible and can be made to fit any window type and shape including arched shaped windows or even circle or diamond shaped windows. Plantation shutters are not designed to be raised up and down just like traditional blinds and rollers are. Instead, they are made with slats, which are then mounted onto a solid frame. The slats can then be tilted to allow the light to enter – this makes them completely bespoke as you can manipulate the amount of light and air that can come through. Below are some of the examples of the Plantation shutters that we can provide.

MDF Shutters
These are our entry level shutters that are made from Polypropylene coated MDF. These  shutters are offered in a  basic range of white and off-white paint finishes.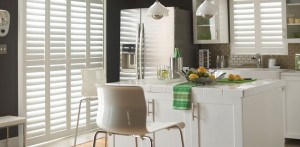 Faux Wood Shutters
Faux wood shutters are flame retardant and water resistant which make them ideal for  places like hotels, guesthouses and public buildings.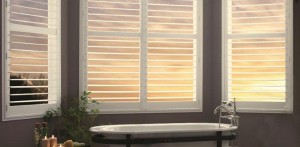 Vinyl Shutters
These shutters are almost a two in one deal, as they combine the elegance of traditional  wood, with the longevity of vinyl. They are most ideal for places such as bathrooms and  kitchens where moisture is present.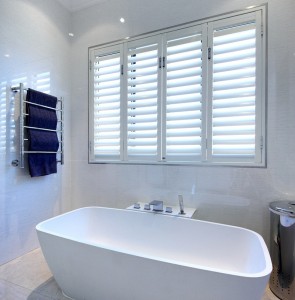 Java Shutters
Java shutters are manufactured in 100% water resistant ABS material – which can be moulded and refined to give a really polished finish. And can be even more durable than Vinyl. These shutters are more suitable for areas such as bathrooms, kitchens, gyms and  swimming areas.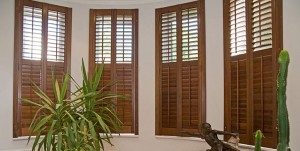 Fiji Hardwood Shutters
Fiji Shutters are manufactured from a range of premium and ethically sourced hardwoods.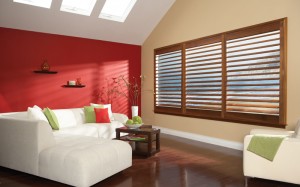 Sumatra Hardwood Shutters
Sumatra Hardwood shutters are manufactured from white teak, which is one of the world's finest timbers – which are renowned for being stable and robust, making them one of the  finest shutters available.
Call us today & get your shutters installed
Here at Othello blinds, we supply and fit the finest and most durable shutters in Chelmsford for you. So if you are interested in this particular range, then get in touch with us today! Call us on 01245 526045 and we will discuss the best options available for you.