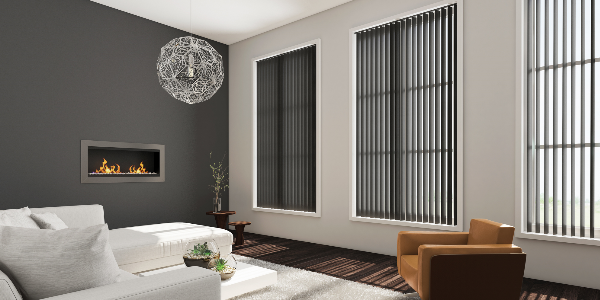 Are you considering installing blinds? Heres what we can offer!
Posted on October 2, 2019
Are you considering installing blinds into your home, maybe your looking for new design or custom made fitting?
If you are located in the surrounding of Ipswich then look no further! At Othello Blinds we have a large selection of blinds and solutions to provide your home with ultimate light control and style. 
If you're unsure of what style of blinds that can be offered, we have compiled a list of our most popular blinds and what they can offer to your home. 

Venetian

 



Venetian blinds are the most popular choice of blinds for homeowners as they are available in wood and aluminum slatting. 
Venetian blinds offer a high degree of light control by tilting the angle of the slats and can be raised or lowered as desired, this makes them ideal to be installed where there are large volumes of light entering the home such as conservatories and large french and patio doors. 
Film blinds
Film blinds are a unique style of the blind as they can be designed in multiple styles and can be installed on to the window itself. 
Film blinds are transparent, however, they do offer a dimmed lighting effect. They are designed to reduce heat and solar glare in a room, making them ideal for office spaces. 
Velux and roof blinds
Velux windows are the slanted windows most often seen on loft extensions and on conservatory roofs. 
While this design is great for adding natural light into your home, there can be times when the light is too harsh. especially in the summer. Many homeowners are unaware that Velux blinds can be installed, typically they are made of fabric and operate in a roller style of blind. 
Vertical blinds
Vertical blinds are a practical style as they offer good light control and secure privacy. They can be versatile in larger spaces, such as the surface of patio windows and doors.
Shaped blinds 
Some homes have unique, ornate style windows installed. While these add character to your home, they can be unpractical when it comes to light control. 
At Othello Blinds we can provide elegant solutions by working with you to custom create a style to suit your windows and your home. 

For a complete selection of blinds that Othello can offer, visit our blinds pages. Enquire today for a free quotation!
Contact Us