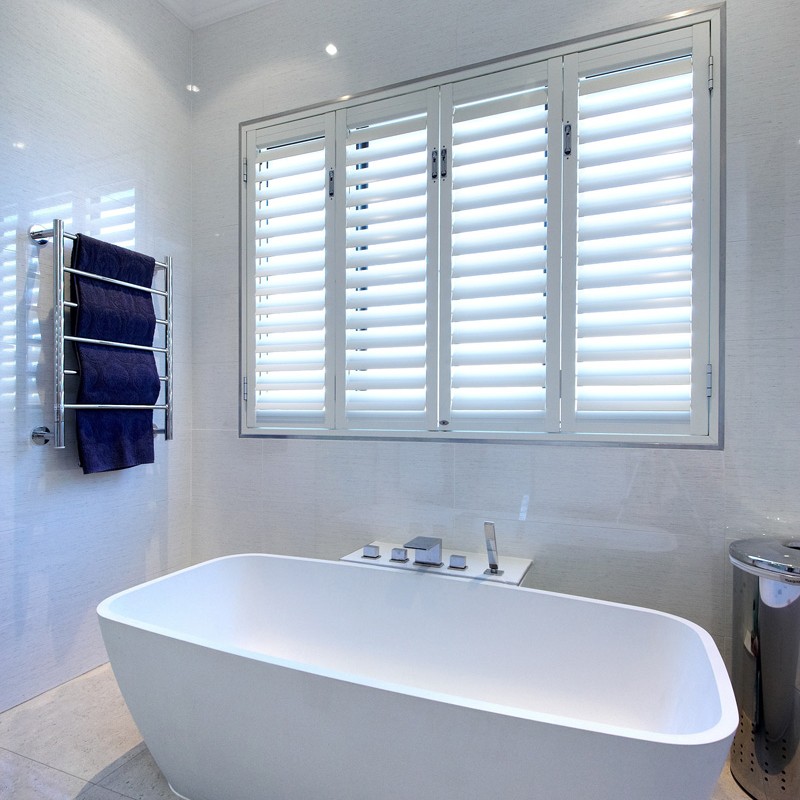 How to Choose the Right Blind for Your Bathroom
Posted on October 12, 2020
When picking the perfect set of bathroom blinds there's a lot to consider. It's difficult enough deciding on the right blinds for a bedroom or a kitchen with the many sizes and patterns available. But when choosing blinds for the bathroom there is something else to consider: water. The humidity, condensation and moisture of a bathroom will put blinds under a lot of pressure. This is particularly an issue in smaller bathrooms where there is less room for moisture to disperse. In the worst case, a set of blinds can contribute to the problem by trapping condensation in the room. Fortunately, there are plenty of blinds designed to overcome these issues.
What to Look for in Bathroom-Proof Blinds
An essential choice for any bathroom project is a set of waterproof bathroom blinds. With cold windows attracting the warm, moist air in your bathroom, blinds will inevitably get wet. For certain fabrics this can cause both staining and potential mould. Not only can this be difficult to clean, but in many cases requires replacement. Polyester or PVC are a good choice for bathroom roller blinds as the water will run straight off them. This will prevent the blinds from remaining soaked in moisture, which will otherwise give rise to damp, staining, or mould. A set of roller blinds will also be quick and simple to open and close. This means you can quickly ventilate the bathroom if the air gets particularly steamy.
Alternatively, window shutters are a stylish choice for any bathroom. A set of vinyl shutters combines the elegance of a wood-look with the resilience of vinyl. You could also consider a set of Java shutters. Made from water resistant ABS, these shutters are sure to stay clean and weather even the wettest conditions. A set of bathroom shutters will be easy to open and close, for ventilation or privacy. Faux-wood blinds provide the classic look of shutters without the damp issues. Both bathroom shutters, and water resistant blinds, are resilient choices that remain simple to clean.
Getting the Style Right for Bathroom Blinds
Having chosen a set of blinds that can handle the humidity of a bathroom, you also need to think about shape and colour. For bathrooms with a small window, brighter colours are recommended, as they will help make the most of limited light. There are a range of bathroom blinds in neutral tones for a subdued look, and plenty of choice for bolder colours on roller blinds. One of the great benefits of PVC roller blinds are the great range of patterns available; and being waterproof, you won't have to worry about the patterns being affected by moisture.
At Othello Blinds we have a wide range of blinds, shutters, and awnings for fitting throughout Essex and Suffolk. Whether you're doing work on a bathroom, a kitchen, or a conservatory, we'll supply you with all you need to shade and shelter your home. We have plenty of bespoke designs that can be tailored to the needs of your property. Enquire now for more information, or book a free, no-obligation consultation with us today.
Contact Us