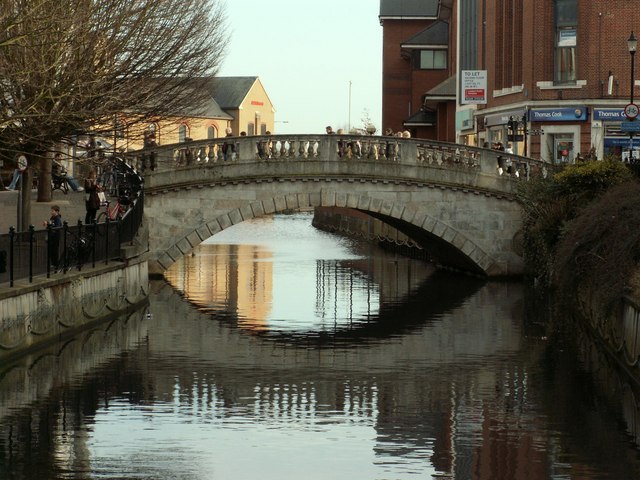 Top Reasons Why You Should Relocate to Chelmsford
Posted on June 9, 2016
If you're thinking about relocating to Chelmsford, then now is a great time to be thinking about it! With so many developments forthcoming to the area and easy access to London or even the sea, it's no surprise that more and more people are heading this way! But what makes the town so desirable to come and live? Well here at Othello, we're not just experts for providing blinds in Chelmsford, but we have significant insight into the city also. We have listed the main points as to why Chelmsford is such a desirable place.
Things to do in Chelmsford
If you're looking to dip your toes in the water and visit the city for a day then there is a lot to do here….
Chelmsford Museum
Located in Oaklands park, the museum showcases a compelling story of pre-roman times to the 1900s. With excellent reviews and fantastic feedback, Chelmsford Museum provides an insightful and a fun day out.
Tropical Wings Zoo
The Tropical Zoo is probably one of the most visited attractions for young families. Not only is the place a zoo, but it also has an indoor and outdoor play area for kids! There is also much more here to see than the zoo itself.
Essex Police Museum
The Essex police museum is another walk down Chelmsford memory lane and provides and interesting insight into the history of the police in Essex, to the modern day!
The New London Restaurant & Lounge
After all of the activity above, you'd probably want somewhere to stop off and grab a bite to eat. The New London Restaurant & Lounge is a perfect place to unwind after a day of site seeing! With excellent reviews across the board, it's no wonder why this place is such a popular destination for many.
Owl's Hill Tea Room
If you fancy some coffee and cake, then why not visit Owl's Hill Tea Room? Based in Terling, this is a lovely and quiet spot to grab a tea or coffee to either setup the day, or wind down.
Chelmsford at a Glance
– Located in the borough of Essex, Chelmsford has a population of well over 200,000 and this continues to grow. This is mainly down to the distance it takes to get to London – which is approximately 35 miles away.
– The city is home to some of the larger companies in the UK, and has a smaller unemployment rate as compared with other parts of the UK. Chelmsford is home to the likes of e2V Technologies, M&G group and many more.
– The city is home to a number of private schools. It also is well recognised within the UK as being one of the prime cities with excellent curriculum results.
Why Chelmsford?
Looking at house prices in Chelmsford? If you are doing some research into the area and are potentially moving here, we've put together a helpful list of the various kinds of houses you can get for various price ranges. We hope you find this list useful and if you do move to the area, we hope you choose Othello as supplier of blinds for your new home. Othello Blinds are proud to have been serving essex since we started manufacturing and installing our bespoke blinds.
A lot of people say that it's the village life surrounding Chelmsford that makes the place a fantastic place to live. Besides that, however, it has great links to places such as London, Norwich, Colchester and others, within an hours drive.
If you have a family, you'd be pleased to hear that many primary and secondary schools in the city are labelled as "outstanding" in Ofsted reports. And with such good links to other places, you're family will never be bored of activities they can do and places they can visit.
£150,000 – £200,000
With this price range the property type you are likely to buy is a typical two bed-flat within Chelmsford. At the higher end of the budget, you'll be looking at a luxury flat within the outskirts in towns such as Great Baddow.
For slightly over the budget, you'd be able to afford a city-centre, spacious flat with a balcony, secure parking and a resident's gym in a modern development.
£200,000 – £300,000
Within this budget the type of property is likely to be a terraced house on the outer regions of the city. Towards the top end of this budget you'd be able to afford a terraced property slightly closer to the centre of the city.
The sizes of properties in this price range vary from 2 to 3 bedroom houses. It's also possible that you will not get off-road parking unless you're willing to pay slightly more and the garden sizes are limited.
£300,000 – £400,000
This budget covers semi-detached or large terraced properties. These properties usually have 3-4 bedrooms and will often have en-suites for the master bedroom as well as a separate shower room and WC.
If you're looking for a property with a garage, you'd need to spend towards the upper limit of this budget before you begin finding properties that have one.
Unless you're looking to be closer to the centre of the city, these properties will likely come with a spacious garden.
£400,000 – £600,000
For semi-detached houses closer to the centre of the city, you'd be looking at spending this kind of budget. For detached houses within this budget you'd need to be looking at those areas surrounding the city centre.
These properties will come with very spacious gardens and often they would already be developed with plants, ponds, furniture and pathways. Those properties with the biggest gardens will be found a few miles from the city centre whilst those closer to the centre will have smaller gardens.
These properties would have 4-6 bedrooms and often will have multiple double bedrooms and en-suites. These properties can have 2-3 floors.
£600,000 – £900,000
For a luxury city-centre terraced house you'd be looking at spending towards the lower half of this budget. For detached houses with larger gardens you'd find them mostly on the outskirts of Chelmsford.
Many rooms in these houses will be spacious and could accommodate between 4-7 bedrooms, many being double bedrooms and often having multiple en-suites. The garage sizes with these properties would likely be a double garage, accommodating up to 2 cars. With so many rooms, why not speak to Othello Blinds who can manufacturer and supply the best quality blinds for your new home in Chelmsford.
£1,000,000+
This budget will see you with a luxury-detached house in Chelmsford. These properties can be modern developments with very large living rooms and multiple en-suites for the 5-7 bedrooms they have.
The difference with these properties is that they will not only have very large gardens to the rear of the property but they'll also have copious amount of space at the front of the property. Often this can be a secluded driveway with large trees and a private road leading up to the property or it could even be a large front garden.
As can be seen, there are varying house prices available in the area to match your requirements. With easy access to bigger cities, its no surprise that more and more people look to move to the area. And if you do happen to move here, then remember that Othello Blinds are your blinds specialists, tailored to your requirements.
Contact Us