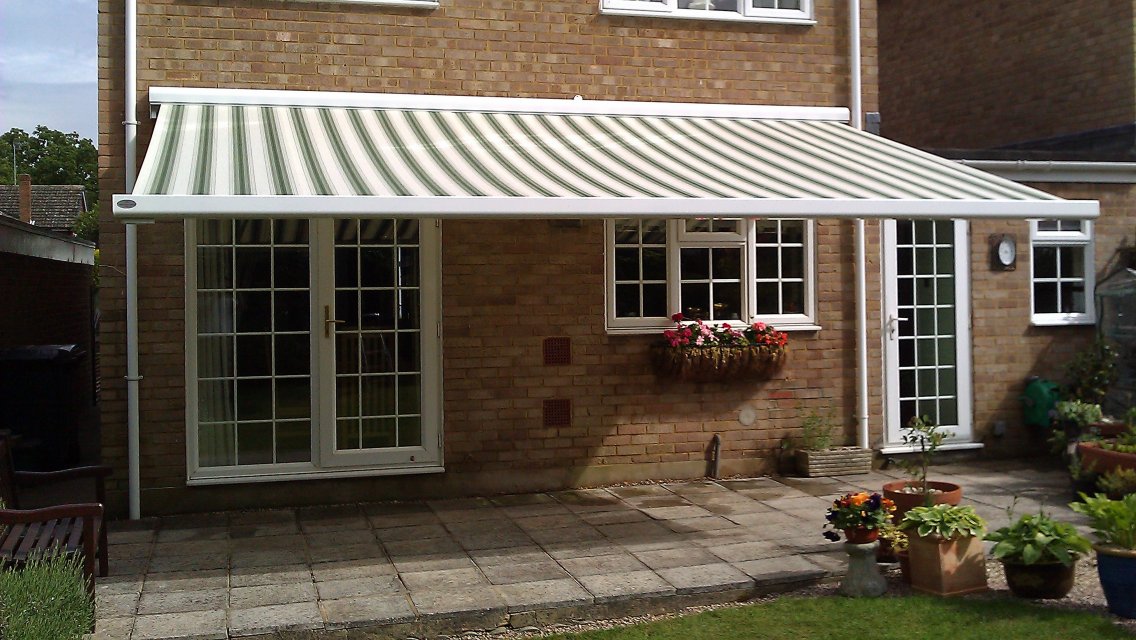 What's the difference between drop arm awnings and folding arm awnings?
Posted on May 29, 2019
When making the decision to create an outdoor living space, it can become overwhelming with the amount of choice. There's outdoor dining areas, conservatories, patios the list goes on. Awnings tend to be neglected in these decisions as many homeowners are unaware of what they are.
If you don't already know awnings are an overhang of canvas attached to the exterior of a building. Typically you would see a lot of awnings for commercial use in businesses and restaurants however they can be beneficial to homes.
Typically there are two types of awnings, a folding arm, and a drop arm. It may be difficult to distinguish the two, so here is a rough guide:
Folding arm awnings are modern, attractive and budget-friendly. They are energy efficient and are the most popular style amongst homeowners as they provide sun protection over large areas of space. The structure that supports the awning is known as the "arm". Folding awnings allow the user to retract the length of the awning also giving the user the opportunity to fold the awning away for convenience.
The second most popular awnings are drop arm, typically you would see these on storefronts. They tend to fall diagonally in front of doors and windows most stores and restaurants use them for decoration, but the primary use is for indoor sun protection. Drop arm awnings are just as beneficial to homeowners as folding arm awnings. Some house locations are not protected enough by natural shade and the sunlight can sometimes be too harsh when entering your house. Installing drop arm awnings can provide shade protection while still allowing natural light into your home.
The summer heat can become difficult to tolerate both indoors and outdoors- installing awnings allows you to be in the shade when outside while also keeping the inside of your home cool. So now you know the difference in folding arm awnings and drop arm awnings, let us get onto why you need Othello awnings in your home.
Our awnings here at Othello blinds are low maintenance, easy to install and are structurally sound. They can handle all weather conditions and still provide protection. We recommend cleaning awnings 2-3 times a year to preserve beauty.
There's a reason why restaurants and storefronts install awnings. Installing awnings to your home could increase value and make your building visually more attractive.
Here at Othello Blinds, we are experts in installing awnings and providing the best service available, if you would like a free quotation please click here.
Contact Us