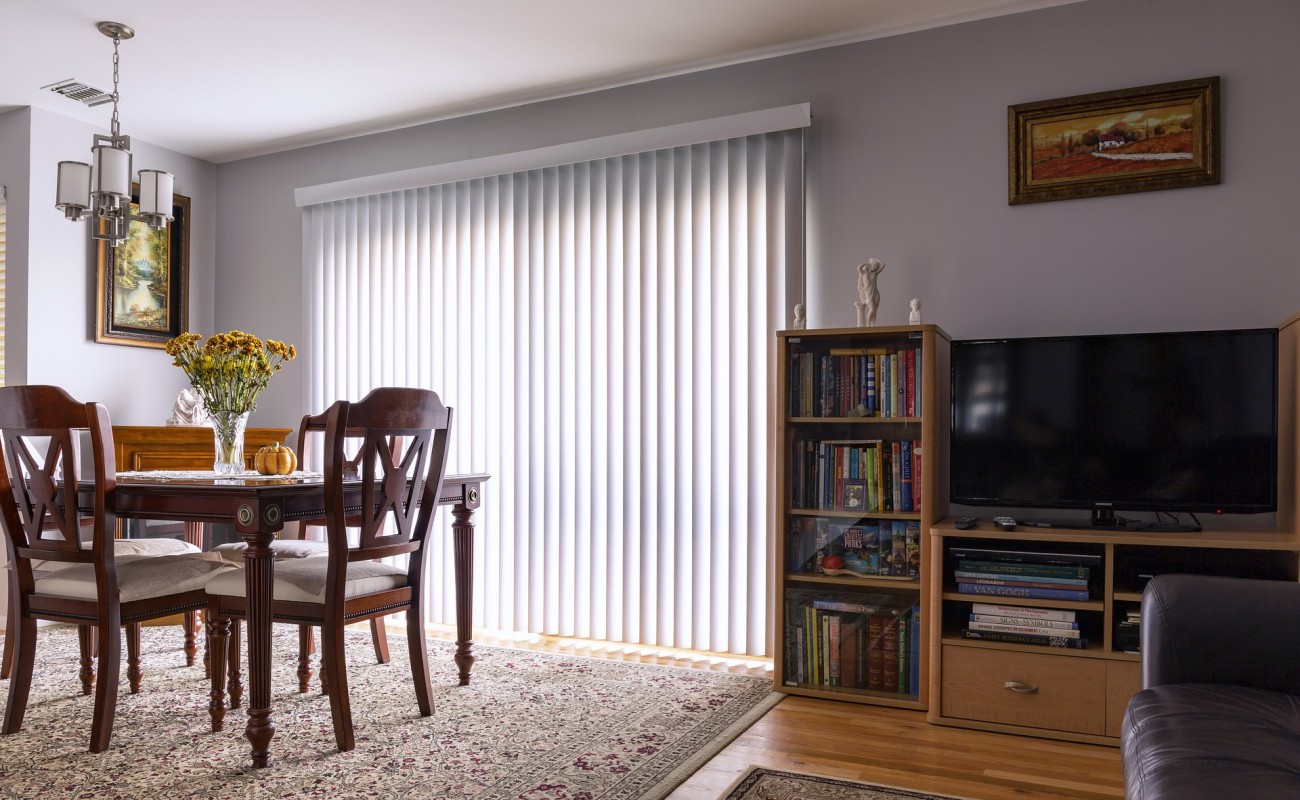 Which blinds are the most efficient for my home?
Posted on June 26, 2019
There are many different types of blinds available and all serving different purposes, so one of the main questions you'll need to ask yourself when choosing new blinds for your home is whether or not they'll achieve the desired effect for your home.
For example, if you're trying to reduce glare or heat in a particularly prone room then using a film blind might be a good option. Whereas if you're looking at controlling the amount of light that enters a room, then a Venetian blind might be the best option for that particular room.
With so many determining factors, it is quite easy to get lost in the mire of which blinds to choose, so with that said Othello have compiled this handy guide showcasing a few of the options available and their suitability.
- Film blinds
Also known as transparent blinds, film blinds are ideal for reducing the amount of solar glare or heat in a room. They still allow visibility but are great for areas of the house that are constantly exposed to sunlight. They especially help with reducing furniture and fabric fading due to exposure to UV lighting.
- Venetian blinds
A popular choice for most homes, Venetian blinds come in a variety of materials and sizes, including aluminium and wood. Opening horizontally, smaller Venetian blinds are ideal candidates for Perfect Fit and Intu systems, making them great for conservatories or anywhere that there are large windows or patio doors that require convenient and easy access.
- Pleated blinds
Ideal for conservatories, especially roofs thanks to their ability to be cut into awkward shapes, pleated blinds are ideal for integrating into both Intu and Perfect Fit systems.
Pleated blinds can come in both translucent and blackout designs so you can regulate the level of light or minimise it all together (blackout) when you require more privacy.  This style of blind can also feature both UV and thermoregulation properties especially cellular material which can provide an additional layer of insulation.
- Roller blinds
Ideal for bathrooms and skylights, roller blinds are a simple yet practical blind solution. As the name suggests the fabric is wrapped around a roller, which can be operated by either a chain or in some cases a motor. This style of blind can also be used to add emphasis to your home furnishings, especially when combined with bold colours and patterns.
 

- Vertical blinds

One of the most popular and versatile of all blind styles is the vertical blind. Perfect for patio doors other large windowed areas, the vertical blind offers great light control and privacy.

For a complete selection of the types of blinds that Othello offer, visit our blinds pages. To inquire about how we can help you create your perfect interior look, as well as regulating the light in your home contact us today!

 

Contact Us